By Grace Community Center
BGCC believes that a safe place to learn, grow and serve is powerful. Volunteers come to work every day ready to meet the needs of their neighbors. Whether it be the ingredients for a hot meal or just to build friendships BGCC is ready to be the change. All BGCC events are open to the community. Please feel free to come and meet our wonderful staff, volunteers, and neighbors at our next gathering.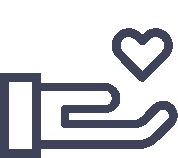 "Whoever is generous to the poor lends to the lord, and he will repay him for his deed."